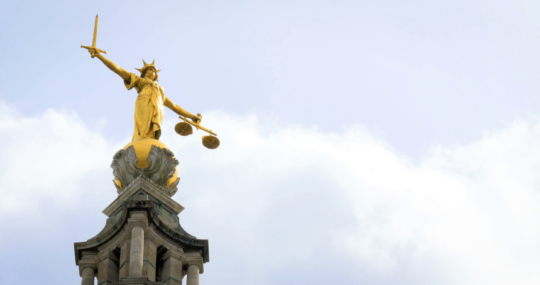 22.02.19
Court Cases Highlight Value of NASC Guidance
By Stephen Allen-Tidy, NASC Health and Safety Advisor
Two recent scaffolding-related prosecutions in as many weeks have once again highlighted how dangerous and costly working unsafely at height can be.
The cases themselves are shocking and have been publicised by the Health and Safety Executive (HSE). While I believe it's right to fine companies for failing to meet Working at Height requirements, I'm more interested in prevention – helping businesses across the UK to know what they need to do to work safely at height, avoiding the need for prosecution.
That's where the NASC guidance comes in. The NASC produces a wide range of health & safety, technical and contractual guidance covering a multitude of issues and scenarios. The vast majority of these documents are available to download for free from the NASC website.
I'd encourage scaffolding contractors and their clients to utilise this free resource, if they're not already doing so.
In the first recent court case, a collapsed scaffold landed on a single storey roof adjacent to a nursery playground. An HSE investigation found the scaffolding was not designed or installed to withstand foreseeable loads.
It was not tied to the adjacent building, nor did it have adequate buttressing or rakes and was essentially a freestanding structure.
We'd recommend contractors use TG20:13 Guide to Good Practice for Tube and Fitting Scaffolding to produce a compliant scaffold design. Furthermore, when working in close proximity to public spaces, we'd encourage contractors to make use of SG34:17 Guidance on Protection of the Public, which is available here.
The second court case saw unsecured boards added to the working platform of a five-metre-high tower scaffold. Whilst moving from one part of the structure to another, a welder stepped on one of the unsecured boards, which spun around and caused him to fall five metres onto the concrete floor below.
He suffered a broken collarbone, fractured ribs and a head injury and was hospitalised for 10 days.
In this example, the welding contractor should have referred to SG36:18 Unauthorised Modifications to Scaffolds, which can be found here.
The NASC aims to update each guidance document at least every five years – ensuring they are as relevant and fit-for-purpose as possible – and adds to its portfolio as and when required.
This ongoing endeavour is only possible thanks to the hard work and dedication of the NASC's various committees, whose members give up their time and expertise free of charge.
I'd recommend all contractors take five minutes to go through the NASC online shop and make a note of the titles available.
Hopefully, they will come in handy one day; helping to keep workers safe at height and companies out of court.