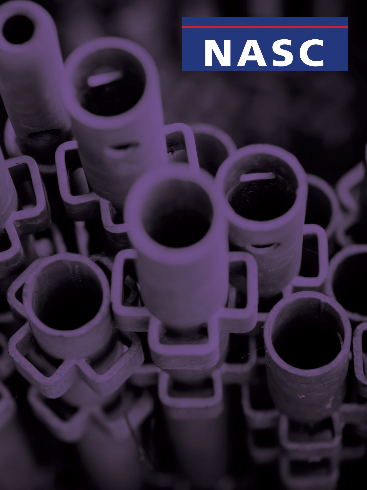 21.11.16
Inaugural NASC Scaffolding Product Innovation Award Attracts Industry Leading Submissions
The inaugural NASC Scaffolding Product Innovation Award was launched in the summer of 2016 and has attracted entries from a range of NASC hire/sale and contracting members, showcasing a range of innovative scaffolding products developed by the membership.
This biennial NASC award is designed to celebrate developments in scaffolding products by NASC member companies. It is hoped that all NASC member companies will be able to benefit from the exercise.
A total of eight entries have been received from NASC members. These are comprised of written submissions, photographs, powerpoint slides and videos, and in some cases examples of the actual product:
Acorn Scaffolding (Yorkshire) Ltd (Creamfields Steel Yard temporary event venue)
Malvern Scaffolding Ltd (the 'Malvern Key-Tie')
TRAD Scaffolding Co Ltd (a new/revolutionary Gin Wheel)
Layher Ltd (new Universal Aluminium HD Beam)
HAKI Scaffolding Ltd (HAKI Decking CADEE system)
TRAD Hire & Sales Ltd (Plettac Metrix Permanent Advanced Guardrail)
GKR Scaffolding Ltd (Elimin-8 innovative scaffold fitting)
Focus Scaffolding Ltd (two and three board hop-up bracket for tube and fitting)
All the entries have been forwarded to the judging panel which is comprised of Rick Statham (Safety & Access Ltd) and Simon Hughes (Simian Risk Ltd) with Ken Johnson (NASC Health & Safety and Technical Support) the point of contact for judging.
The primary focus of the judges when assessing the entries will be on innovation, safety and commercial benefit.
Winning and highly commended entries will be announced at the NASC AGM on Friday November 25th, when trophies and certificates will be presented by Des Moore (TRAD Group MD and Chair of the NASC Hire & Sales Committee) after he has given a presentation about the various entries, showcasing the shortlisted products to the membership.
In addition to the award (which will alternate with the well-established biennial NASC Health & Safety Award) the winning and highly commended entries will entitle the respective member companies to the use of a bespoke NASC Product Innovation logo for a period of two years following the awards.
NASC MD Robin James said: "This biennial award has attracted considerable interest and has been well supported by the members. It taps into the ingenious and inventive nature of the NASC membership – who lead the industry in terms of product innovation, with additional safety benefits for users. Credit should go to those members who have submitted entries, also to the hard working members of the NASC Hire, Sale and Manufacturing Committee, who pioneered this excellent award."
Des Moore, added: "The scaffolding industry is constantly evolving, and product-based hire, sale and manufacturing member companies are at the forefront of driving these changes. As such, we felt it was time to recognise this and champion those companies and individuals who are creating products that make the industry a safer place to work in. We look forward to announcing the winner and runner-up at the NASC AGM."
For details of the new biennial scaffolding product innovation award, to order copies of the new SG4:15:You pocket guide, for information on the latest Technical Guidance (TG) and Safety Guidance (SG) notes, the TG20:13 full suite and the NASC – the UK scaffolding industry trade body – including becoming an NASC member, please visit www.nasc.org.uk or email: enquiries@nasc.org.uk