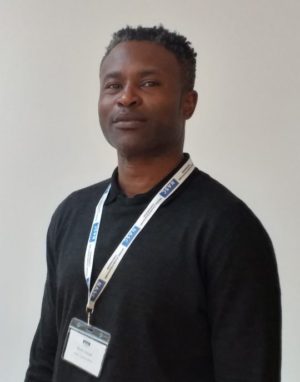 NASC Appoints New Training Officer 
The National Access & Scaffolding Confederation has strengthened its learning and skills capabilities through the appointment of a new training officer.
Henry Annafi brings a wealth of training, apprenticeship and stakeholder engagement expertise to the NASC team, having previously managed multiple high profile training initiatives for the public and private sector.
In his new role as NASC Training Officer, Henry will support members with any training issues they may have and also encourage more people to take up positions in the scaffolding industry.
Henry said: "I am excited to be joining the NASC and look forward to helping members reach their training objectives as well as engaging with jobseekers both directly and indirectly to bring more people into the industry."
Robin James, NASC Managing Director, added: "I am really pleased to welcome Henry to the NASC. His role will see him working with the members, but also with third parties to address industry training needs and access additional funding opportunities.
"He'll also play a key role in promoting the industry as a worthwhile and rewarding career choice for people who are interested in becoming scaffolding operatives as well as those looking to take up a broad range of other roles, such as supervisors, estimators, health and safety advisors, surveyors, designers and trainers."