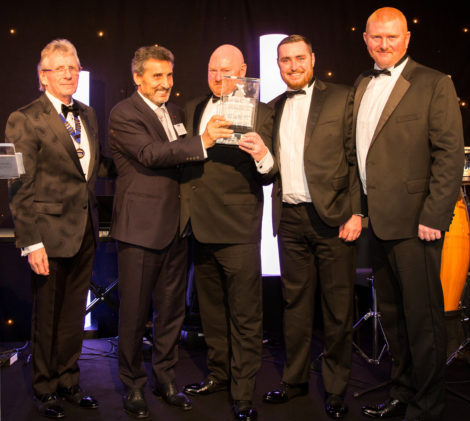 29.10.18
Finalists Revealed for NASC 2018 Awards
The finalists for the NASC 2018 Awards – celebrating the very best scaffolding projects, processes, products and personnel – have been revealed.
A panel of judges, comprising main contractors and industry experts, scrutinised the 40+ entries submitted for the newly-expanded awards, to select a shortlist of just four finalists for each of the seven categories.
All shortlisted entries can be found here.
Robin James, NASC Managing Director, said: "We are delighted to reveal the finalists for this year's NASC Awards, which once again shine a spotlight on the exceptional working practices and technical capabilities of our members.
"I'd like to thank each and every member that submitted an entry this year for taking part.  The judges were overwhelmed by the standard of submissions and had an extremely difficult task of whittling them down to just four finalists for each category.
"It's clear from reading the diverse range of entries that our members are not only incredibly proud of the work they do but also how they go about it – ensuring projects are completed to the highest standards regardless of the scope or complexity of the task in hand."
The winners will be revealed at the NASC Awards & Ball evening, taking place at the Sheraton Grand Hotel & Spa, Edinburgh on Friday 23 November.
All shortlisted entries will be showcased at the NASC AGM being held at the same venue earlier in the day.