NASC Member Cheshire Scaffolds Ltd Veterans DIY SOS TV Charity Boost
NASC member, Cheshire Scaffolds Ltd have assisted the 'Walking with the Wounded' servicemen and women charity – providing free scaffolding services, materials and labour on a special edition of the BBC TV show, DIY SOS.
The two-part BBC One show – hosted by presenter Nick Knowles, which aired in October – followed the story of the creation of a 62-home veterans village on New Street in Newton Heath (near Manchester). The project eventually saw over 350 people working on site in the show, and included a Royal visit by Princes William and Harry.
NASC members, Cheshire Scaffolds Ltd were asked by Main Contractor Client groups ISG, Kier & Wates to scaffold 17 dwellings with a two-lift access scaffold to suit all trades. The scaffold erection took four days, (two shifts per day), with five men on each shift and three days to dismantle, with six men on each shift.
Cheshire Scaffolds Ltd Manager Paul Crowe said: "As supporter myself of 'Help for Heroes' the idea of DIY SOS supporting the charity 'Walking with the Wounded' locally was really great and something we wanted to get behind. It was an absolute pleasure taking part in this truly inspirational project… we feel great pride and it was an honour being able to assist.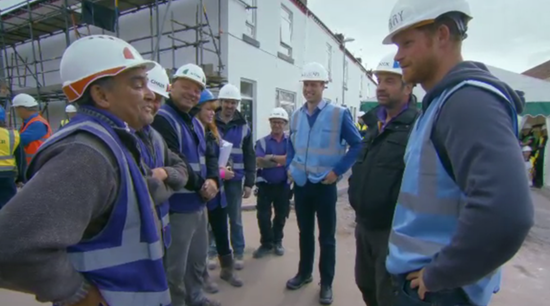 "Cheshire Scaffolds Ltd was only too willing to provide the materials and labour free of charge for these great causes knowing that the veterans and their families would benefit. As a legacy to our brilliant servicemen and women I truly hope that this project acts as a springboard for future acts of generosity throughout Britain."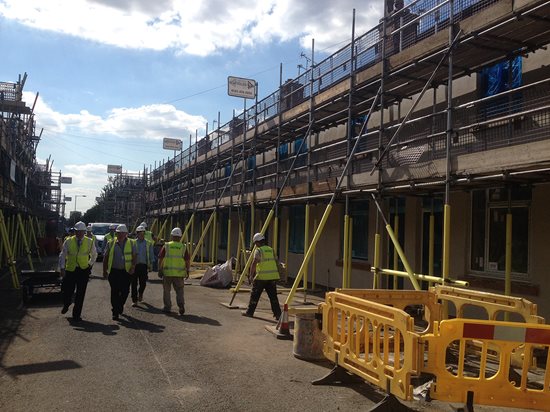 NASC MD, Robin James said: "Acts of generosity like this for superb charities like 'Walking with the Wounded' show the level of corporate responsibility our members, like Cheshire Scaffolds Ltd feel. Every year, we hear of our confederation members giving thousands to great causes like this, which is marvellous. And this was a particularly moving and memorable event."
For details about becoming an NASC member and to find out more about the latest SG4:15 document, the TG20:13 full suite and the NASC – the UK scaffolding industry trade body – please visit www.nasc.org.uk or email: enquiries@nasc.org.uk. And for more details on CISRS training, including a list of current providers, please visit: www.cisrs.org.uk