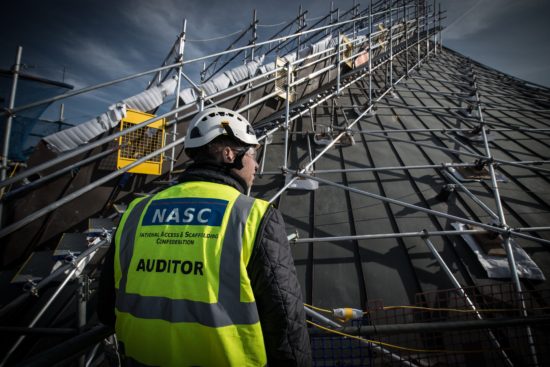 NASC Publishes Site Audit Procedures
The NASC has produced a document to assist its current and prospective members when receiving an NASC audit.
The document, titled Site Audit Procedures (SAP), was created by the NASC Audit committee, with input provided by NASC auditors and full contracting members. It can be downloaded here.
Wayne Connolly, new NASC Audit Committee Chair, said: "It was important that we restart the auditing of our members, as well as auditing prospective members as soon as possible.  We temporarily suspended all site audits whilst the industry adopted the necessary changes in order to operate safely during the Covid-19 pandemic and we feel this new document shows how site and premises audits can be carried out safely.
"This guidance should be reviewed along with the latest Construction Leadership Council's Site Operating Procedures document, as well as the NASC Guidance for Scaffolding Operations During the Coronavirus (COVID-19) Pandemic."
The audit process will restart on Monday 1 June.  There is a backlog of audits to be carried out initially but the NASC aims to be up to date by the end of June.