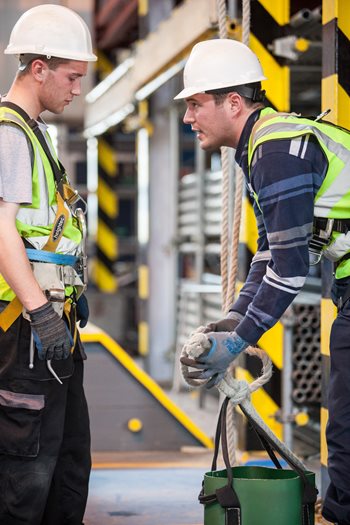 15.03.15
Qualifying the Workforce
The NASC are very pleased to announce that their Qualifying the Workforce (QTW) 2015 programme will begin this week.
NASC members will be able to apply for a payment of £125 for any of their employees that they have qualified to CISRS Scaffolding, Advanced Scaffolder or Scaffolding Supervisor, since 1 September 2014.
The operatives will need to have complepted all requisite training and be in possession of a current valid CISRS card for the grade they are applying for in order to be eligible.
Claims must be made online using the correct application form – make sure you include all relevant information for each candidate.
Applications will take up to 4 weeks to process.
Please ensure that the correct individual details, card number etc. are supplied and also that the qualifications were achieved after 1st September 2014, otherwise the application will be rejected.
Chance to Claim for CISRS COTS Training
NASC will make up to 100 payments of £125 to employers who have put their operative through this course and have obtained a CISRS Labourer or CISRS New Entrant Trainee card via this process. These payments will be made on a first come first served basis.
We have now exceeded our 100 target (Actual Total 110) for CISRS New Entrant Trainee/Labourer cards obtained via COTS for the QTW 2015 programme as such this category has now been closed.
You may still apply for funding for Scaffolder, Advanced Scaffolder and Supervisors.