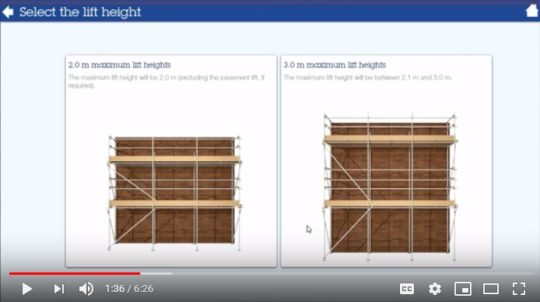 TG20 Software Updated
All versions of the TG20:13 scaffolding design software have been automatically updated over the weekend.
Software experts CADS, who developed the eGuide for the NASC, have updated the wind factor location element following changes made by Google relating to its dynamic Google Maps.
Google announced at short notice that it will no longer support the browser that displays the map within the eGuide, a decision that would have caused the wind loading calculator to fail.
However, CADS has now replaced the dynamic map with a static replacement, ensuring that the software will continue to function without any loss of service.
Terry Roberts, Software Development Manager at CADS, said: "The only difference eGuide users will notice is that the pin that marks the location can no longer be dragged to a new location by holding down the mouse button. This means that the well-loved, user-friendly interface will remain largely unchanged.
"If users need to refine the location they can just click on the location they require on the map and the pin will jump to it."