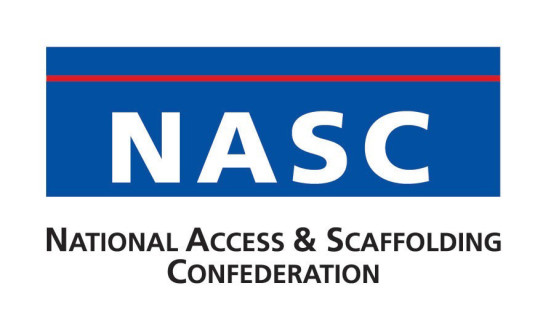 31.08.18
NASC Unveils Vice Squad
The NASC has appointed four regional Vice Chairs as part of its efforts to improve succession planning and ensure members across the UK always have a local representative to contact for guidance and support.
The new Vice Chairs are; Mike Lloyd, Managing Director at LTC Scaffolding Ltd – London/South East region; Matthew Cousins, Director at Apex Scaffolding (Exeter) Ltd – South West region; Lisa Rooney, Financial Director at Midlands Scaffolding Services Ltd – Midlands region; and Darren Maratty, Managing Director at Interlink Scaffolding Ltd – Northern and North Wales region.
Expressions of interest will shortly be sought from NASC Scotland/NI members with a view to securing the full set of regional Vice Chairs by the autumn.
Robin James, NASC Managing Director, said: "The new NASC Vice Chairs will replace the current regional chairs at the end of their respective tenures. Having them in place now allows them to prepare for the role well in advance as well as ensuring members know who will be representing them in the future.
"We'd like to thank our new regional Vice Chairs for putting their names forward and taking on the responsibility of voicing the interests of members in their regions in due course."
London/South East
Mike Lloyd, Managing Director at LTC Scaffolding Ltd, said: "I have been involved in the construction industry for nearly 30 years following graduation from university in 1991 having completed a surveying degree. During my time as owner of LTC Scaffolding I have seen the industry develop to a point where health and safety is at the forefront of all that we do and should always be second nature in the way that we do it.
"I am keen to take a more active role within our industry and therefore the NASC to assist in the evolution of our trade and businesses. I'd like to help improve the way we are perceived by prospective clients and those who may wish to enter into the industry for employment and the way we train and develop those within the industry in a way that allows us to achieve and maintain high standards of excellence and safety.
"We need to be alert and flexible to the changing needs and geographical nuances of our clients and the employment markets they work in and protect our industry by naming and shaming those outside of the NASC that contravene the safety standards the construction industry and the NASC have worked so hard to develop and implement."
South West
Matthew Cousins, Director at Apex Scaffolding (Exeter) Ltd, said: "I have been involved in the scaffolding industry for more than 17 years, having joined Apex Scaffolding in 2001 as a temp and rising to the position of Commercial Director in 2014. In all this time I have been fully aware of the positive impact and influence NASC membership has had on the company and embraced the benefits it has brought.
"Apex Scaffolding has been a member of the NASC for 24 years and has always taken an active role in the meetings and committees. As such, when I was offered the chance to sit on the Contracts Committee, I was delighted to accept, and always feel like we make progress in the meetings.
"With regard to the regional Vice Chair position I am thankful to be given this opportunity and look forward to developing my role as time progresses and tackling the new challenges that will come my way."
Midlands
Lisa Rooney, Financial Director, Midlands Scaffolding Services Ltd, said: "I have been working within the scaffolding industry for more than 15 years, firstly starting out in office admin then moving on to surveying, during which I gained a knowledge of scaffolding which has helped me within all my roles at MSS.
"MSS has been a long-standing and supportive member of the NASC, with my co-director and father being an active NASC Council member and NASC Health and Safety Committee Chair. MSS Managing Director, Adrian Rooney, is committed to the NASC and its ethos, a stance I fully share and support.
"I feel my knowledge of the industry and the NASC will stand me in good stead as Vice Chair of the region."
Northern
Darren Maratty, MD, Interlink Scaffolding Ltd, said: "At ISL we have very strong opinions on what we do and what we need to do to stand out from other companies, not only in our area but on all of our projects. I am proud to drive the ISL ethos, which is to become one of the best within our industry. I want to extend this ethos as Northern region Vice Chair.
"I am passionate about all aspects of scaffolding and am looking forward to bringing this enthusiasm to the NASC team, to help support and promote the wider membership and the industry as a whole."